Present.Je.Kunst. ook te koop in Galerie Ludiek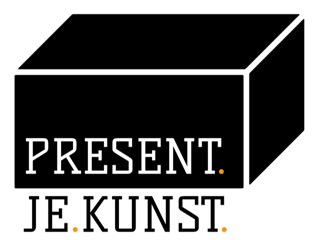 Present.Je.Kunst. is een initiatief waarbij lokale kunstenaars op een laagdrempelige manier onder de aandacht gebracht worden in de eigen regio. Zo krijgt de koper toegang tot het kunstaanbod in de regio.
De kunstwerken zijn ter grootte van een doosje van 5 x 5 x 7,5 cm. en koop je voor slechts €5. Deelnemende kunstenaars ontvangen hiervan €3,50. In een doosje kan je iedere kunstvorm tegenkomen. Je koopt een doosje met daarin een klein maar echt stuk kunst. Wat het is en van wie: dat is de verrassing. Koop het als iets extra's bij een bos bloemen of een fles wijn. Of als iets bijzonders, bijvoorbeeld als verzamelobject. Maar pas op! Kunst kan bekoren, inspireren, schuren en ontroeren!
Op de website https://www.presentjekunst.nl vind je meer informatie.
De kunstdoosjes met kleine kunstobjecten zijn vanaf zaterdag 24 april te koop in Ludiek.
Op dit moment nog volgens afspraak, straks tijdens de normale openingstijden van Ludiek.